WE ARE LOCATED IN GARY,IN
No pups currently
Call or email me
PLEASE CLICK HERE TO SIGN OUR GUESTBOOK BEFORE LEAVING THE SITE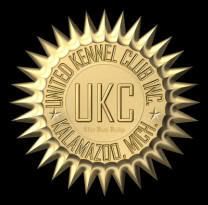 PROUD MEMBERS OF THE NATIONAL AMERICAN PIT BULL TERRIER ASSOCIATION. YOU SHOULD JOIN TO AND SUPPORT OUR BREED!
CONTACT US IF INTERESTED IN A POSSIBLE CO-OWN
"DOGS WE HAVE PERSONALLY TITLED"
1. CH. TRITEK'S SIERRA DESERT MIST - JAN. 2007
2. CH. MOORE'S CHAKAKHAN LADY OF FIRE - MARCH 2009
3. CH. OPP'S SILVER BK GORILLA OF RSP - MAY 2009
4. CH. REDSKY'S AMANTE' DE MOI-APRIL 2011
5. CH. REDSKY'S INDIGO PASSION "INDIA"-JULY 2011
6. CH. REDSKY'S RISE OF AN OPAL JEWEL "DAJEEL"-JULY 2011
7. GR. CH. REDSKY'S AMANTE' DE MOI-AUGUST 21, 2011
NO TITLES IN 2010 BUT WATCH OUR TRACK RECORD IN 2011
INDIA LEAVES 2011 GOING INTO 2012 NEEDING 1 MAJOR TO GRAND!
WE START 2012 WITH A NEW BRED BY GRAND CHAMPION
8. GR. CH. REDSKY'S INDIGO PASSION "INDIA"
WE ARE COMING OUT FULL FORCE WITH OUR BRED BYS!
9. CH. REDSKY'S A SOLDIER STORY "AIM"
10. CH. REDKSY'S U AINT SEEN NOTHG YET "ENIGMA"
11. CH. REDSKY'S BLESSED BE "ANGEL"
WE START 2014 OFF WITH
12. CH. REDSKY'S NUCLEAUR TAKE OVER "STRIKER"
13. CH. REDSKY'S A GENTLEMAN'S KISS "DAEDAE"
14. CH. REDSKY/DVNT'S FIRED UP 'TIVA'
2015 champions
15. CH. REDSKY'S BLUE OVER YOU 'SKY'
16. CH REDSKY'S NOW U SEE ME NOW U DNT "WIZARD"
17. CH REDSKY'S 3 TIMES A CHARM 'TRAY'
18. CH. HILLSIDES BRINGIN SEXY BK OF RSP 'SASSY SASS'
2016 titles!
19. CH. REDSKY'S 'ZHEN YU' JADEITE "JADE" AMERICAN BULLY BRED BY
20. GRCH. HILLSIDE'S BRINGNG SEXY BK OF RSP "SASSY"
21. CH. TRUEHEART'S KILLING EMSLOWLY RSP "JULIET"
22. CH. HILLSIDE'S LOST SHAKER OF SALT "BUTCH"
2017 titles
23. GRCH. HILLSIDE'S LOST SHAKER OF SALT "BUTCH"
24. GRCH TRUE HEART'S SHE'S A GEM "GEM"
25. CH REDSKY'S LEGACY FORETOLD "NALLA"
26. UWP GRCH HILLSIDE'S BRINGNG SEXY BK OF RSP 'SASSY'
WE ARE HOBBY BREEDERS THAT ALSO DO A LIMITED AMOUNT OF CONFORMATION AND WEIGHT PULLING. COMING BY TRUE FRIENDS IN THE DOG WORLD HAS BEEN HARD BUT WE DO ACKNOWLEDGE THOSE THAT HAVE HELPED US ALONG THE WAY EVEN WHEN THINGS DID NOT STAY IN GOOD FAITH.
WE'D LIKE TO THANK SABRINA EDWARDS FORMERLY TRI TEK KENNELS OF WI FOR OUR FIRST CHAMPION TRI TEK'S SIERRA DESERT MIST. WE'D LIKE TO THANK BRANDY MOORE AS A FEW OF OUR DOGS WOULD NOT BE HERE WITHOUT HER, CHAKA KHAN WAS PRODUCED BY HER (OUR SECOND CHAMPION) AS WELL AS LEVY'S MOM DIAMOND. SAME THANKS GOES TO TINA TOMBAUGH FOR MAKING IT POSSIBLE FOR MY BROTHER TO HAVE DIAMOND.
BIG THANKS TO JANICE OF NEVADA KENNELS FOR OUR FOUNDATION MALE "MIDAS"!!
WE'D ALSO LIKE TO SEND OUT A GREAT THANK YOU TO NOELLE OF OPP AND FAMILY FOR OUR MALE "KONG" HE IS ALSO A HUGE PART OF OUR FOUNDATION AND OUR THIRD CHAMPION, FIRST CHAMPION MALE!
LAST BUT DEFINITELY NOT LEAST WE'D LIKE TO THANK EDGEWOOD KENNELS FOR OUR BABY SOOKIE, TRACIA AND ERIC WE CAN'T THANK YOU ENOUGH!!
WE HAVE PUPS THROUGH OUT THE COUNTRY, WE STARTED OUT WITH GAME LINES AND LATER FELL IN LOVE WITH SOME OF THE NICER SHOW LINES SUCH AS NEVADA, GAFF AND EDGE. WE STRIVE TO PRODUCE THE TOTAL PACKAGE, A WELL TEMPERMENTED APBT THAT CAN EXCEL IN EVERY ASPECT POSSIBLE!
OUR CANINES ARE FAMILY RAISED IN DOORS, WE TRAIN THEM AROUND CHILDREN (OUR OWN FIRST THEN SOCIALIZE THEM LATER AROUND THE CHILDREN AND ADULTS IN THE COMMUNITY). WHILE SOME KNOW THIS BREED FOR VIOLENT BEHAVIOR WE STRIVE TO SHOW THE WORLD THAT THIS IS A BEAUTIFUL BREED THAT IS NOT THE KILLER THOUGHT TO BE BY THE IGNORANT PEOPLE WHO DO NOT CARE TO TAKE THE TIME TO RESEARCH AND FIND OUT THE TRUTH!
PEOPLE MUST REMEMBER THAT LIKE A CHILD A DOG ONLY KNOWS WHAT IT HAS BEEN TRAINED, AN UN-SOCIALIZED DOG OF ANY BREED IS A DANGER TO THOSE AROUND IT. BE RESPONSIBLE AND TRAIN YOUR DOGS! WE OFFER INCENTIVES TO ANYONE WHO SENDS US A COPY OF AN OB TRAINING CERTIFICATE OR A CGC CERTIFICATE! CONTACT US FOR MORE INFO.